GADI ZOHAR – MANAGING PARTNER
Gadi Zohar es el dueño y director de Zohar Law PLLC. El Sr. Zohar tiene amplia experiencia como abogado de inmigración trabajando para clientes de todas partes del mundo y con casos simples tanto como complejos. Su motivación principal es conseguir resultados positivos y de esta manera ayudar a que nuestros clientes cumplan sus metas en este país.
El Sr. Zohar obtuvo su título de abogado de la Escuela de Derecho de Nueva York (New York Law School) en la cual fue distinguido en la lista del decano. El éxito de su trayecto educativo y ahora en el área profesional como abogado, se debe a su habilidad de determinar hechos e identificar objetivos realistas, investigar a fondo cada caso y ley aplicable y proporcionar soluciones creativas. El Sr. Zohar ha recibido alto reconocimiento y se ha ganado la confianza de sus clientes por su genuino interés en cada caso por simple o complicado que sea y por proveer explicaciones de su proceso y objetivo. Esta honestidad e integridad ha permitido que Zohar Law PLLC crezca a base de las recomendaciones de nuestros clientes y su soporte comunitario.
El Sr. Zohar es miembro de la Asociación de Abogados del Estado de Nueva York (New York Bar Association) así como miembro de la Asociación Americana de Abogados de Inmigración (AILA por sus siglas en inglés), la organización de Abogados de Inmigración más grande del mundo.
Le garantizamos que usted será tratado y representado de la manera más honesta y confiable y con el cuidado más genuino, porque usted se lo merece.
Tomé la decisión de ser abogado porque así puedo tener una influencia positiva en la vida de mis clientes.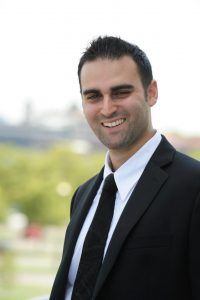 Experiencia:
Un enfoque en la ley de inmigración con éxito extraordinario en casos de permisos de residencia para familias (green cards), casos en que se les quitan la residencia condicional, VAWA (ajustes de estatus a través de la ley de violencia contra la mujer), residencia a través del estatus juvenil, dispensas I-601 y I-601a , dispensas 212(d), y casos de asilo.
Representación para obtener visas de trabajo incluyendo: Visa H-1B, R-1 y TN, entre otras.
Representación en casos de divorcios (en el estado de Nueva York) y acuerdos prenupciales.
Representación para solicitudes de "perdón" para aquellos que son inadmisibles a los Estados Unidos.
Representación en tribunales y apelación de decisiones ante cortes federales.
Asesoramiento a clientes para que comparezcan en corte.
Representación de pequeñas y grandes empresas que desean invertir en los Estados Unidos a través del Tratado de Inversión.
Administración de un alto volumen de casos, respondiendo de manera puntual según los requerimientos legales requeridos por las cortes.
Habilidades comunicativas excepcionales – Habilidad de interrogar, escuchar e interpretar respuestas a problemas legales para posicionar la información de una manera ventajosa para nuestros clientes.
Hablante de 4 idiomas: inglées, hebreo, español y árabe.
Programe su consulta gratuita llamando a nuestras oficinas o llenando la siguiente solicitud. Esperamos poder ayudarle en resolver sus necesidades legales.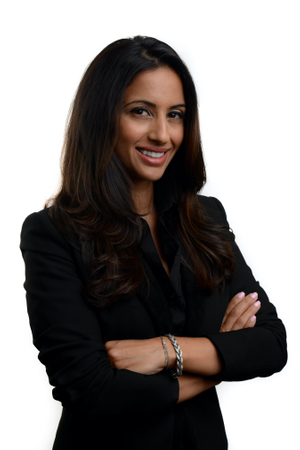 GILI GIBLI – OF COUNSEL
For more than seven years Mrs. Gili Gibli has been working as an immigration lawyer helping individuals and corporations with their immigration needs and goals.
Her passion for helping people and her personal attention to each and every client allowed her to quickly build a thriving practice in New York City.
Mrs. Gibli's areas of expertise include employment-based immigration, investment-based immigration, family-based immigration and naturalization.
As an attorney, her goal is to provide the highest standard of legal services to her clients and to identify and implement effective solutions for complex immigration cases.
Mrs. Gibli earned her LLB degree in Law in 2004 from Israel and her LL.M from Benjamin N. Cordozo School of Law where she graduated in 2013. She is licensed to practice law in New York State and Israel and is fluent in Hebrew and English.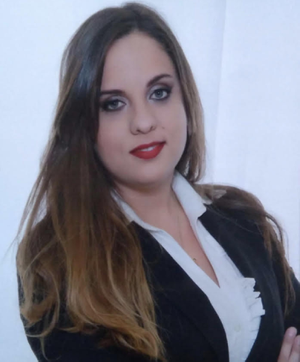 ISABELLA BAPTISTA – IMMIGRATION PARALEGAL
Mrs. Baptista is a dedicated Immigration Paralegal graduated from Binghamton University, NY. She started her legal career almost 10 years ago, working for a federal ADR program in her home country, as a mediator, in consumer protection matters. Her professional and personal philosophy includes giving back in ways that make a meaningful difference to the local and global communities.
She earned her JD degree in Law in 2015, from the University of Sao Paulo, where she worked as a Family Attorney, before moving to America. Her professional experience is focused on family and employment-based visa applications.
As an immigrant herself, she knows firsthand the struggles of the immigrant community, a reason why she decided to dedicate herself in this area of practice.
Mrs. Baptista speaks Portuguese, English and Spanish and she is currently pursuing a Master in Law (LLM) for foreign lawyers.
WE FOCUS ON ALL THINGS LEGAL
Immigration law and government policies regarding visas, the right to work and deportation.

DEPENDABLE
Backed by years of knowledge and experience, the immigration lawyers at Zohar Law Firm in Manhattan provides unparalleled legal services that protect the rights of those immigrating to this country. Find out what makes us the chosen firm of New York families.

SERVICES
Covering all matters of immigration law, including visa assignment, green cards and deportation, the legal team at Zohar Law firm in Manhattan is prepared to handle all immigration issues with creativity and personalized attention to best suit your needs.

OUR LOCATION
Operating out of the World Trade Center in New York City, the Zohar Law Firm welcomes those who look to become US citizens and those who prefer to work and live here. Within close proximity to the immigration building and courthouse in lower Manhattan, we support the highly-diversified population of the region with pride.

CONTACT US
From assistance with visa applications to help with deportation issues, our client-focused legal team is now taking new clients. Please contact us for a comprehensive legal consultation. We are the preferred team of immigration attorneys serving an international clientele.
Attorney Advertising Notice
Prior results do not guarantee a similar outcome.