HELPING YOU UNDERSTAND US CITIZENSHIP THROUGH NATURALIZATION
Zohar Law Can Help You With US Citizenship
THE NATURALIZATION PROCESS
Naturalization is just a fancy term for the process of foreigners becoming United States citizens. This process is controlled at the federal level, with the Attorney General of the United States having the sole authority to confer citizenship upon applicants. There have been many immigration laws passed since the inception of this great nation back in 1776 that accord for the changing times. Zohar Law is a professional immigration attorney in New York. We can help you navigate the tricky waters of the naturalization process. Contact us today for a free consultation!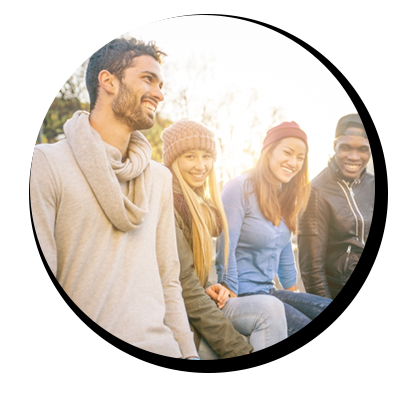 STEPS TO THE NATURALIZATION PROCESS IN THE UNITED STATES
Determine if you are already a US citizen
Determine if you are eligible to be a US citizen
Apply for naturalization, beginning with form N-400
Submit for a background check
Complete the formal interview
Decision made
Though a dream for many would-be and current immigrants to the U.S., citizenship through naturalization is often a drawn-out and arduous process. Because so many seek to gain U.S. citizenship, legally obtaining all rights and opportunities afforded to those who were born here, there are many steps and stipulations one must meet prior to obtaining citizenship.
At Zohar Law Firm, we assist foreigners and immigrants along their path to citizenship by working to ensure each step taken complies with U.S. Citizenship and Immigration Services' (USCIS) standards. Learn some of the immigration services we provide at our law office like obtaining a Family-Based Green Card, Special Immigration Juveniles, Waivers Of Ineligibility, and more.
Before even applying for US citizenship, you must meet all eligibility requirements.
These requirements include:
Lawful permanent resident status (the possession of a green card) for at least five years. Exceptions to this requirement cover those who obtained their green card through asylum, marriage to a U.S. citizen and members of the U.S. military.
Five years of residing in the U.S. before applying; not spending more than 12 continuous months outside of the country.
Physical presence with the U.S. for at least two and one-half years of the five years prior to your application.
At least three months of residence within the same state or district from which you are applying.
Being at least 18 years of age.
Having good moral character.
The ability to speak, read and write fluent English, though long-term residents of an advanced age and persons with certain medical disabilities may be exempt from this requirement.
The ability to pass a U.S. history and government test. Again, those who suffer from certain medical disabilities may be exempt.
The willingness to swear loyalty to the United States and the principles of its Constitution (with certain exceptions or modifications in special circumstances).
After proving eligibility, your application for citizenship will allow the USCIS to fully and carefully investigate your background and immigration history. Any discrepancies or violations can not just prevent you from completing the naturalization process, but can strip you of your green card, causing you to be removed from the country.
By acting as your legal advocate, we work to protect your rights as you move through the complicated process of naturalization. There are many steps in the naturalization process, and one trip-up could and you could end up in the deportation line. When you partner with Zohar Law, the top immigration lawyer in New York, you can rest assured that we will help you every step of the way through the naturalization process. Our mission is to help you enjoy the great benefits of being a US citizen, and we will do whatever it takes to see that mission through to the end for you.
At Zohar Law Firm, our ultimate goal is complete when your legal status as a citizen of the United States of America is finalized.
Contact an immigration lawyer now for a comprehensive consultation regarding naturalization and other immigration law services.
WE FOCUS ON ALL THINGS LEGAL
Immigration law and government policies regarding visas, the right to work and deportation.

DEPENDABLE
Backed by years of knowledge and experience, the immigration lawyers at Zohar Law Firm in Manhattan provides unparalleled legal services that protect the rights of those immigrating to this country. Find out what makes us the chosen firm of New York families.

SERVICES
Covering all matters of immigration law, including visa assignment, green cards and deportation, the legal team at Zohar Law firm in Manhattan is prepared to handle all immigration issues with creativity and personalized attention to best suit your needs.

OUR LOCATION
Operating out of the World Trade Center in New York City, the Zohar Law Firm welcomes those who look to become US citizens and those who prefer to work and live here. Within close proximity to the immigration building and courthouse in lower Manhattan, we support the highly-diversified population of the region with pride.

CONTACT US
From assistance with visa applications to help with deportation issues, our client-focused legal team is now taking new clients. Please contact us for a comprehensive legal consultation. We are the preferred team of immigration attorneys serving an international clientele.
Attorney Advertising Notice
Prior results do not guarantee a similar outcome.