HELPING YOU UNDERSTAND US CITIZENSHIP REQUIREMENTS
Zohar Law Can Help You Prove US Citizenship
ARE YOU A US CITIZEN?
Citizenship can be a tricky business, especially if you have unique circumstances. While those who were born and raised in the US and have lived here most of their lives have no doubts, those who have lived abroad do have doubts. Zohar Law is a top-notch immigration lawyer in New York City who helps those who may not realize that they could claim US citizenship. For years we have helped those who need help understanding the complex immigration laws in the United States. Contact us today for a free consultation!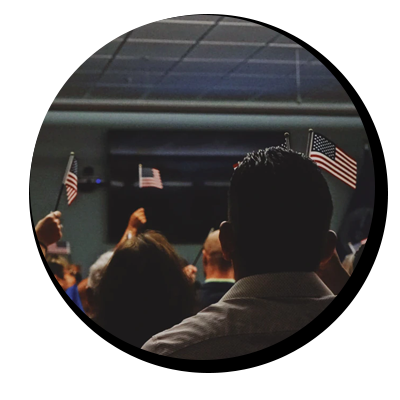 INSTANCES WHERE YOU CAN CLAIM US CITIZENSHIP
You were born in the United States, but you've lived outside the US for most of your life.
Your direct ancestors were US citizens (parents or grandparents).
You are or were a minor of naturalized citizens.
Your parents were citizens at the time of your birth.
You were adopted by US citizens.
And other unique circumstances.
Asylum means that you're able to seek refuge from persecution in another country. Basically, is when you're protected legally from going back to your home country. Asylum is possible if you have been persecuted because of your nationality, religion, race, political opinion, and a membership with a specific group. When you are granted asylum, you're actively seeking protection from being deported once you've entered the country. In the case of the United States, you're able to apply for asylum when you're outside of the country as well aBeing a US citizen has many advantages, the main one being you get to live in the United States. While not perfect (no country or government is), the United States offers many freedoms and advantages over other countries. From great educational opportunities to a robust economy with well-paying jobs, the United States attracts many applicants for citizenship.
The path to citizenship can take many different routes; routes that many aren't even aware of. Though it logically goes without saying that those born on American soil are automatic U.S. citizens, many people are unaware of other circumstances that make them a legal citizen of this country. At Zohar Law Firm, we have helped thousands understand their status while advocating and supporting their legal rights as citizens of the United States.
Though it seems as if proving or obtaining citizenship is a highly complex issue, there are actually only four ways that one can be recognized as a legal citizen of the United States.
Those who were born in the U.S. or within one of its territories.
Those who were born to U.S. citizens.
Those who obtained their citizenship through the naturalization process.
Those minors whose parents obtained citizenship through naturalization.
There are some out there who may not realize that they qualify for United States citizenship. Zohar Law is an immigration law firm in New York. We understand the complexities of United States immigration law and can help you determine if you may be eligible for US citizenship. We offer free consultations where we can discuss with you your background, your heritage, and other extenuating circumstances, such as marriages, that may impact your application for US citizenship. By representing the rights of both those seeking citizenship and those establishing their rights as citizens, our legal team focuses on the unique challenges of the individual immigrant.
Find out more about your legal rights and what U.S. citizenship can mean for you and your family by calling an immigration attorney for a personal consultation now. Learn more immigration information and how to obtain an immigrant visa by checking out the services we provide or by callings when you've entered the country illegally. If you're afraid to return to your home country for whatever reason – whether it's past crimes or because of persecution – you're able to apply for asylum in the United States. However, keep in mind that not every status is granted and guaranteed, it's best if you take the time to talk to an immigration attorney for more immigration information.
WE FOCUS ON ALL THINGS LEGAL
Immigration law and government policies regarding visas, the right to work and deportation.

DEPENDABLE
Backed by years of knowledge and experience, the immigration lawyers at Zohar Law Firm in Manhattan provides unparalleled legal services that protect the rights of those immigrating to this country. Find out what makes us the chosen firm of New York families.

SERVICES
Covering all matters of immigration law, including visa assignment, green cards and deportation, the legal team at Zohar Law firm in Manhattan is prepared to handle all immigration issues with creativity and personalized attention to best suit your needs.

OUR LOCATION
Operating out of the World Trade Center in New York City, the Zohar Law Firm welcomes those who look to become US citizens and those who prefer to work and live here. Within close proximity to the immigration building and courthouse in lower Manhattan, we support the highly-diversified population of the region with pride.

CONTACT US
From assistance with visa applications to help with deportation issues, our client-focused legal team is now taking new clients. Please contact us for a comprehensive legal consultation. We are the preferred team of immigration attorneys serving an international clientele.
Attorney Advertising Notice
Prior results do not guarantee a similar outcome.