HELPING YOU UNDERSTAND K-1 VISAS
Your Top Rated Local® NYC Immigration Law Firm
A NON-IMMIGRANT VISA FOR THE FOREIGN-CITIZEN FIANCE
The K-1 visa is a non-immigrant visa for the foreign-citizen fiance of a United States citizen. The foreign-citizen fiance applies for the K-1 visa for permission to travel to the United States to marry their fiance. The visa is good for 90 days, and once the marriage is official, the foreign-citizen fiance can apply to adjust his or her status to a permanent resident. In order to be eligible for the K-1 visa, the betrothed must have met in person within the past two years. However, USCIS may grant an exception to this rule depending on individual circumstances. If you or your fiance is ready to apply for a K-1 visa, contact the experienced immigration law team at Zohar Law PLLC in NYC today for a free 15-minute consultation.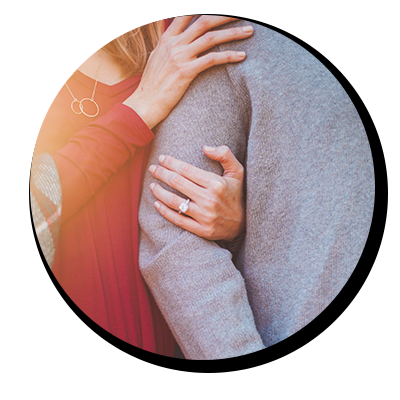 A QUICK OVERVIEW OF K-1 VISAS:
Allows a foreign national and United States citizen to become married
Allows the foreign-citizen fiance to travel to the United States for the purpose of marriage
Grants 90-days for the marriage to take place
Foreign-citizen fiance may apply for permanent resident status after the marriage is official
K-1 visas are available for both heterosexual and same-sex couples
WHAT IS A K-1 VISA?
K-1 Visa or a fiancé(e) visa is a type of visa that can help a person who is a foreign-citizen come to the United States when their fiancé(e) is a U.S. citizen. When a fiancé(e) from another country is traveling to the United States, they are able to obtain the K-1 Visa to meet their fiancé(e) who is a citizen of the United States. For the couple to marry, the foreign born citizen must obtain a K-1 Visa to enter the United States. When the fiancé(e) comes from another country to the United States they have 90 days to get married before the visa has expired. Once the marriage has taken place, the K-1 Visa will expire and the foreign-citizen will then need to apply for an adjustment of their immigration status to become a permanent resident. The status must be applied through the Department of Homeland Security and U.S. Citizenship and Immigration Services. When the K-1 Visa is admitted to the fiancé(e), he or she has a holder to immigrate to the United States to marry. Once in the United States he or she must meet the requirements to obtain an immigration visa.
HOW CAN ZOHAR LAW PLLC FIRM HELP YOU?
Zohar Law PLLC is a law office located in the heart of New York City. Zohar Law PLLC firm focuses on immigration law and can help you or a loved one obtain a citizenship in the United States. When you are faced with needing to go through the naturalization process to become a citizen in America, you're going to need an immigration lawyer who has your best interests at heart. Zohar Law PLLC firm is able to help you recognize and understand how to become a citizen while helping you through the process. We are aware of the many different routes of becoming a citizen and we know the importance of looking for an opportunity in America. We will advocate and support you as you obtain citizenship.
If you're searching for an immigration lawyer to help obtain a K-1 visa of to receive an immigration visa once you're married, then contact Zohar Law PLLC firm by filling out the form below.
WE FOCUS ON ALL THINGS LEGAL
Immigration law and government policies regarding visas, the right to work and deportation.

DEPENDABLE
Backed by years of knowledge and experience, the immigration lawyers at Zohar Law Firm in Manhattan provides unparalleled legal services that protect the rights of those immigrating to this country. Find out what makes us the chosen firm of New York families.

SERVICES
Covering all matters of immigration law, including visa assignment, green cards and deportation, the legal team at Zohar Law firm in Manhattan is prepared to handle all immigration issues with creativity and personalized attention to best suit your needs.

OUR LOCATION
Operating out of the World Trade Center in New York City, the Zohar Law Firm welcomes those who look to become US citizens and those who prefer to work and live here. Within close proximity to the immigration building and courthouse in lower Manhattan, we support the highly-diversified population of the region with pride.

CONTACT US
From assistance with visa applications to help with deportation issues, our client-focused legal team is now taking new clients. Please contact us for a comprehensive legal consultation. We are the preferred team of immigration attorneys serving an international clientele.
Attorney Advertising Notice
Prior results do not guarantee a similar outcome.