Located in New York City, Zohar Law PLLC is proud to serve immigrants who want to call the United States home. We understand how important it is for you to stay in the country, which is why we're flexible and will work with you to make sure your needs are met. What sets us apart from other law firms in the area is that we are multilingual and speak both Arabic, Spanish, and Hebrew. We can help you with the process to apply for a variety of visas that range from ones that are permanent to non-immigrant visas. One of the visas that are becoming more and more popular is the L-1 visa. If you're interested in obtaining an L-1 visa, then schedule an appointment for a free consultation.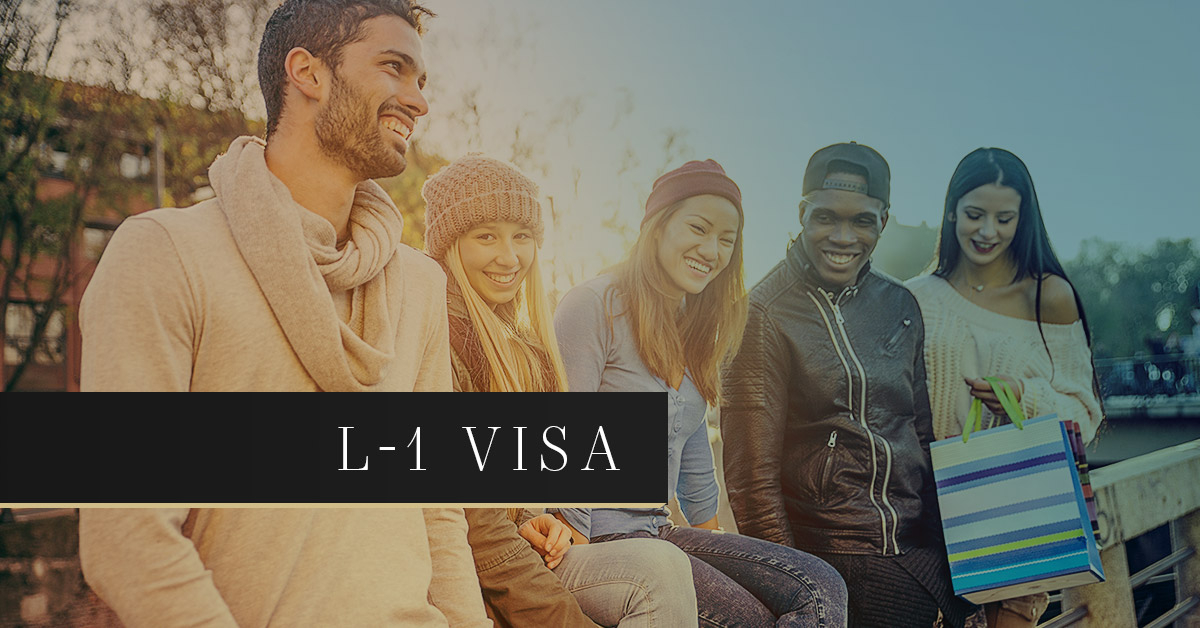 WHAT ARE L-1 VISAS?
L-1 visa is a non-immigrant visa. This means that you can only use it for a short period of time, such as three years or five years depending on where you are from and the reciprocity schedule. If you want to add on time to this visa, then you can do so for up to seven years. An L-1 visa allows you to temporarily transfer to the United States as long as it is within an executive, managerial, or a specialized knowledge role. The employment needs to be the same office and with the same employer, a parent company, a branch, a subsidiary, or an affiliate of the business.
A person who has an L-1 visa is known as an intracompany transferee. If you have a spouse or children who are under 21 years of age, then you'll need to get an L-2 visa for them. Initially, L-1 visas were meant to transfer employees who worked for large multinational companies to the United States; however, now it allows small or start-up companies to expand their business and their services to the United States to expand their knowledge and transactions. If you're looking to work temporarily within your company in the United States, then you'll want to apply for this visa with the help of an immigration lawyer.

DIFFERENT TYPES OF L-1 VISAS
There are a few different types of L-1 visas. As we mentioned above, there's an L-2 visa for the spouse and the children of an L-1 visa holder; however, there are a few other types of L-1 visas as well.
First, there are two types of subcategories for L-1 visas.
L-1A: The L-1A visa is valid for up to seven years. This means that even if you put in an extension after seven years, you'll need to work abroad for at least a year before you can qualify for an L-1 status again. The L-1A visa is for executives as well as managers.
L-1B: The second type of L-1 visa subcategory is the L-1B. The L-1B is only valid for up to five years. It is slightly shorter in time than the L-1A and it's only for workers who have a specialized knowledge in their industry.
The other two types of L-1 visas are the procedures to obtain this type of visa.
Regular L-1: This needs to be applied and approved by someone in the USCIS. In addition, the company that wants you to come work for them needs to file a petition to the USCIS and the petition needs its own merits.
Blanket L-1: An employer needs to apply for the visa if they meet the certain criteria of the employer. The USCIS has to have already decided that the company qualifies for an intracompany transferee.
HOW TO APPLY FOR AN L-1 VISA
Talk to an immigration lawyer at Zohar Law PLLC to make sure you have all of the information you need.
WE FOCUS ON ALL THINGS LEGAL
Immigration law and government policies regarding visas, the right to work and deportation.

DEPENDABLE
Backed by years of knowledge and experience, the immigration lawyers at Zohar Law Firm in Manhattan provides unparalleled legal services that protect the rights of those immigrating to this country. Find out what makes us the chosen firm of New York families.

SERVICES
Covering all matters of immigration law, including visa assignment, green cards and deportation, the legal team at Zohar Law firm in Manhattan is prepared to handle all immigration issues with creativity and personalized attention to best suit your needs.

OUR LOCATION
Operating out of the World Trade Center in New York City, the Zohar Law Firm welcomes those who look to become US citizens and those who prefer to work and live here. Within close proximity to the immigration building and courthouse in lower Manhattan, we support the highly-diversified population of the region with pride.

CONTACT US
From assistance with visa applications to help with deportation issues, our client-focused legal team is now taking new clients. Please contact us for a comprehensive legal consultation. We are the preferred team of immigration attorneys serving an international clientele.
Attorney Advertising Notice
Prior results do not guarantee a similar outcome.