HELPING YOU UNDERSTAND SPECIAL IMMIGRANT JUVENILE STATUS
Zohar Law Can Help You With This Complicated Immigration Law
THE SPECIAL IMMIGRANT JUVENILE PROCESS
The Special Immigrant Juvenile Status immigration designation came into law with the Immigration Act of 1990. This status was then clarified and expanded with the Trafficking Victims Protection Reauthorization Act of 2008. Legal jargon aside, the purpose of this law is to offer legal protection to children who have been abused, neglected, abandoned, or otherwise mistreated from being sent back to such a dangerous environment when they are in the United States, legally or illegally. This law is very specific and certain requirements must be met. When you partner with a top-notch immigration law firm in New York such as Zohar Law, you can rest assured we will handle the complexities of this law and do our best to secure you a favorable outcome if you qualify. Contact us today for a free consultation!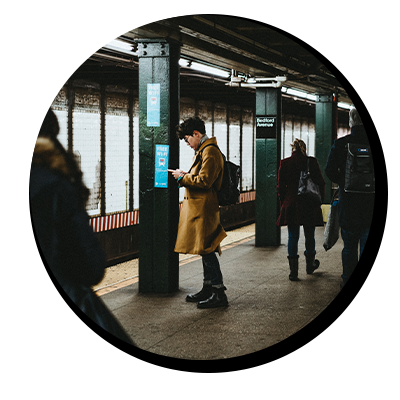 STEPS TO THE SPECIAL IMMIGRANT JUVENILE PROCESS IN THE UNITED STATES
A court in the state that the juvenile resides must find that the child is neglected, abused, or abandoned by one or both parents and that it is not in the child's best interest to return to their home country.
File a petition with the USCIS (US Citizenship and Immigration Services) requesting Special Immigrant Juvenile Status.
The USCIS has 180 days to make a determination.
The decision is made.
If the decision is in the affirmative, apply for permanent residency.
Special Immigrant Juveniles
Overriding the requirements that would automatically preclude these special petitioners from obtaining green cards, the Special Immigrant Juveniles provisions of immigration law allows juveniles who have been abused or abandoned the right to seek a green card. Though this process can be quite complicated, it can provide quick access to permanent resident status for these children in need.
Because those applying for Special Immigrant Juvenile status must be considered to be minor, it is imperative that those advocating for the juvenile apply before the 21st birthday of the child in question. Plus, though there are advantages to obtaining this status for those abused or abandoned juveniles, there are disadvantages that need to be taken into consideration before the process is completed.
The need and use of the Special Immigrant Juvenile Status in the United States is rising. We here at Zohar Law view that as a good thing. After all, the United States stands for freedom and protection, and who best to protect than abused or neglected children?
Our immigration lawyers in New York will do everything we can to see your petition successful We encourage adults who know of any child in such a precarious situation to reach out to us with questions. We are more than happy to answer your questions and help.
By acting as a legal advocate as well as a resource, our immigration lawyers can help those needing to file for Special Immigrant Juvenile status by ensuring that every step of the process is handled with seamless professionalism and care. Should you know a juvenile that is in this unusual but precarious situation, please reach out to Zohar Law Firm. We can help ensure the safety and security of the young person involved. For more information on how to get a green card or on immigration information, call
WE FOCUS ON ALL THINGS LEGAL
Immigration law and government policies regarding visas, the right to work and deportation.

DEPENDABLE
Backed by years of knowledge and experience, the immigration lawyers at Zohar Law Firm in Manhattan provides unparalleled legal services that protect the rights of those immigrating to this country. Find out what makes us the chosen firm of New York families.

SERVICES
Covering all matters of immigration law, including visa assignment, green cards and deportation, the legal team at Zohar Law firm in Manhattan is prepared to handle all immigration issues with creativity and personalized attention to best suit your needs.

OUR LOCATION
Operating out of the World Trade Center in New York City, the Zohar Law Firm welcomes those who look to become US citizens and those who prefer to work and live here. Within close proximity to the immigration building and courthouse in lower Manhattan, we support the highly-diversified population of the region with pride.

CONTACT US
From assistance with visa applications to help with deportation issues, our client-focused legal team is now taking new clients. Please contact us for a comprehensive legal consultation. We are the preferred team of immigration attorneys serving an international clientele.
Attorney Advertising Notice
Prior results do not guarantee a similar outcome.