The Performer's Visa for Those With Extraordinary Abilities or Skills
The O-1 visa is a non-immigrant visa that allows recipients to live in America for a limited amount of time. This visa is designed to provide those with extraordinary abilities or skills in the arts, motion pictures, television industry, education, athletics, business, or sciences with a way to enter America to work in their specified field.
If you are interested in applying for an O-1 visa, the team at Zohar Law in NYC can help. Our legal team is here to assist you through every step of the application process. Contact our immigration law office today and schedule your free 15-minute consultation to get started.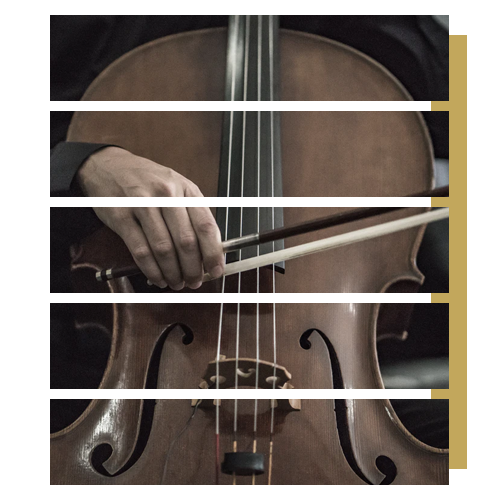 Why choose Zohar Law as your immigration attorney?
We get to know each one of our clients and your specific situation so that we can create a personalized plan to achieve a successful outcome

We have extensive experience in both simple and complex immigration law cases

We are dedicated to achieving your best possible outcome

We'll provide you with a free 15-minute consultation to get started

We are a member of the American Immigration Lawyers Association

We speak English, Arabic, Spanish, and Hebrew
O-1 PERFORMER'S VISA
At Zohar Law PLLC, we provide you with immigration information that will be helpful to coming to America, staying here, or bringing loved ones over. One of the many visas we can help you apply for is the O-1 visa. This visa is for performers and is a nonimmigration visa. If you're interested in applying for this type of visa, then take the time to contact an immigration lawyer for assistance. For a full list of our immigration services, click here.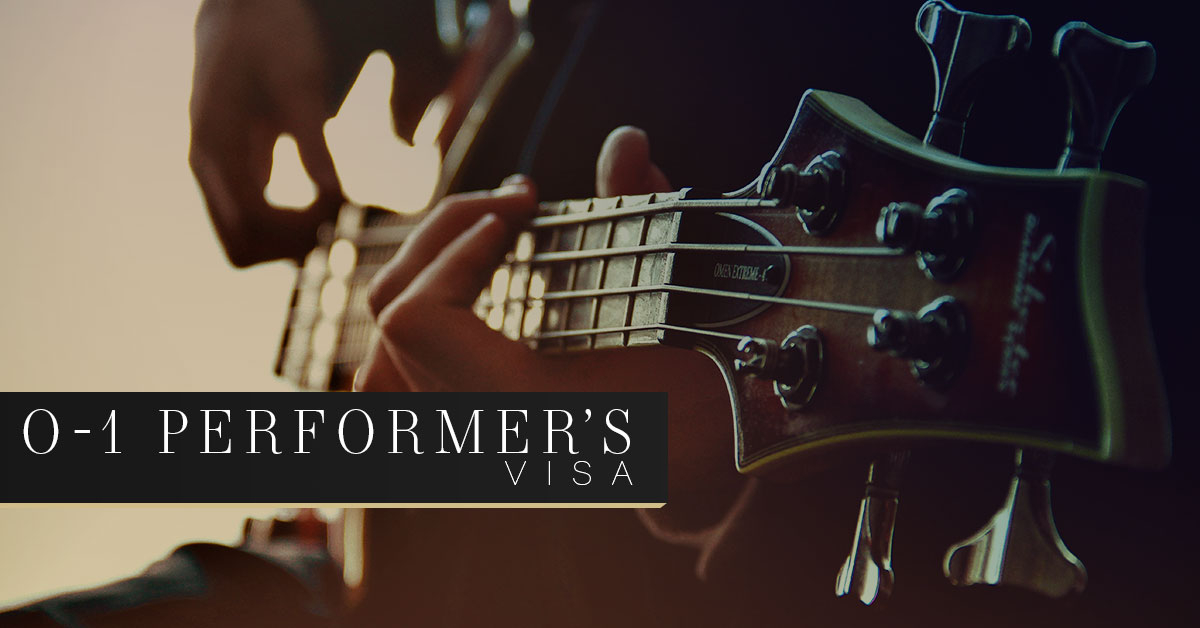 WHAT IS O-1 VISA?
This type of is a nonimmigration visa. This means that it doesn't allow a person to live in America, but to come here for a temporary amount of time. The O-1 visa is for a person who has extraordinary abilities in athletics, education, sciences, arts, business, or who has extraordinary talent in the motion picture or the television industry and have been recognized internationally or nationally for his or her talents. This visa is for a person who has demonstrated that they have achievements or abilities that are remarkable. In the O category of visas, there are many different types. There is the O-1A, O-1B, O-2, and O-3.
O-1A: This category doesn't include motion pictures, the television industry, or arts. It is specific for people who have extraordinary skills in education, athletics, business, or sciences.
O-1B: This category is for those who specifically offer amazing talents in arts, motion pictures, or the television industry.
O-2: This visa is for the person who will accompany someone who is an extraordinary artist or athlete, i.e. someone with an O-1 visa. For a person with the O-1A visa, the person who received the O-2 has to be an integral part of the activity of what the person with the O-1A visa does. For a person who has an O-1B, the person who is obtaining the O-2 visa has to be essential to the resolution of the O-1B's production. The person who obtains the O-2 visa has to have skills that are critical and experience that is essential so that the O-1 visa receiver is unable to work without them or they are imperative to the success of the performance.
O-3: This visa is for the partners and the children of the people applying for the O-1 and the O-2 visa.
THE ELIGIBILITY
To become eligible for this visas there must be a beneficiary who can demonstrate that your ability is extraordinary and there is a sustained national or international acclaim. Additionally, entrance into the country must be a temporary one and you have to continue with in the specific area of your extraordinary ability. For example, if you're an actor who enters the country to perform in a play you cannot decide that you want to fulfill your dreams of a movie instead. Furthermore, in the field of education, athletics, education, or sciences you need to meet a certain level of expertise that has risen to the small percentage of those who have risen to the top of the field.
If you're an acclaimed expert in your field or you're an artist who has achieved international or national success, then you can rely on our law firm to help you obtain an O-1 visa as well as one for your loved ones and assistant. Fill out the form below to schedule an appointment with an immigration lawyer.
WE FOCUS ON ALL THINGS LEGAL
Immigration law and government policies regarding visas, the right to work and deportation.

DEPENDABLE
Backed by years of knowledge and experience, the immigration lawyers at Zohar Law Firm in Manhattan provides unparalleled legal services that protect the rights of those immigrating to this country. Find out what makes us the chosen firm of New York families.

SERVICES
Covering all matters of immigration law, including visa assignment, green cards and deportation, the legal team at Zohar Law firm in Manhattan is prepared to handle all immigration issues with creativity and personalized attention to best suit your needs.

OUR LOCATION
Operating out of the World Trade Center in New York City, the Zohar Law Firm welcomes those who look to become US citizens and those who prefer to work and live here. Within close proximity to the immigration building and courthouse in lower Manhattan, we support the highly-diversified population of the region with pride.

CONTACT US
From assistance with visa applications to help with deportation issues, our client-focused legal team is now taking new clients. Please contact us for a comprehensive legal consultation. We are the preferred team of immigration attorneys serving an international clientele.
Attorney Advertising Notice
Prior results do not guarantee a similar outcome.