HELPING YOU UNDERSTAND THE E-2 VISA
Zohar Law Is the Immigration Law Team You Want on Your Side
VISAS E-2 – INVERSIONISTAS POR TRATADO COMERCIAL
La clasificación E-2 está vinculada a tratados o acuerdos internacionales de comercio o inversión para el uso de empresas extranjeras que tienen o van a establecer subsidiarias o filiales en los Estados Unidos. Este tipo de visa está autorizada para extranjeros de países autorizados que vienen a los Estados Unidos de manera temporal, únicamente para dirigir y desarrollar operaciones de empresas en las cuales tienen inversiones.
Es importante tener en cuenta que este tipo de visa se encuentra bajo la categoría de visas de no inmigrante y NO confieren residencia permanente en los Estados Unidos como tampoco facilitan la ciudadanía americana, pero sí le permiten al solicitante y a los miembros de la familia calificados vivir en los Estados Unidos durante un período de tiempo prolongado. De igual manera, esta visa no requiere un mínimo de inversión así que usted puede invertir $100 o $1,000,000 en la compañía de su elección.
COMPONENTES PRINCIPALES DE LAS VISA E-2
Uno de los requerimientos principales es que el inversionista y sus empleados sean nacionales de países con los cuales Estados Unidos ha firmado contratos de comercio o inversión. El inversionista solo está permitido a trabajar para el negocio o compañía asociada con dicha inversión y finalmente, este tipo de visa puede durar hasta cinco años con un número ilimitado de extensiones para el inversionista, permitiendo que miembros inmediatos de su familia puedan entrar y permanecer en este país por hasta dos años.
PAÍSES ELEGIBLES PARA LA VISA E-2
Albania
Alemania
Argentina
Armenia
Australia
Austria
Azerbaiyán
Baréin
Bangladesh
Bélgica
Bolivia
Bosnia-Herzegovina
Bulgaria
Camerún
Canada
Chile
China (Taiwán)
Colombia
Congo (Brazzaville)
Congo (Kinshasa)
Corea del Sur
Costa Rica
Croacia
Costa Rica
República Checa
Dinamarca
Ecuador
Egipto
Eslovaquia
Eslovenia
España
Estonia
Etiopía
Filipinas
Finlandia
Francia
Georgia
Granada
Honduras
Iráan
Irlanda
Italiay
Jamaica
Japóan
Jordania
Kazajstán
Kosovo
Kirguistán
Letonia
Liberia
Lituania
Luxemburgo
Macedonia
México
Moldavia
Mongolia
Montenegro
Marruecos
Noruega
Omán
Países Bajos
Pakistán
Panamá
Paraguay
Philippines
Polonia
Reino Unido
República Checa
Romania
Serbia
Senegal
Singapur
Sri Lanka
Suriname
Suecia
Suiza
Tailandia
Togo
Trinidad y Tobago
Túnez
Turquía
Ucrania
Yugoslavia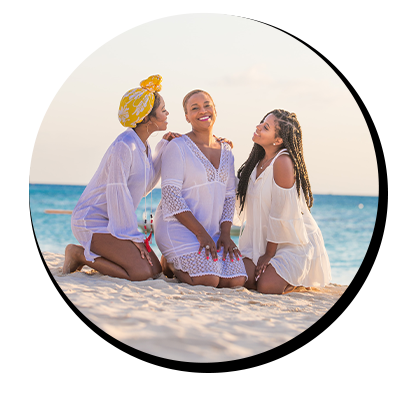 WHAT YOU SHOULD KNOW ABOUT THE E-2 TREATY INVESTOR VISA:
You must invest in an American company who sponsors your visa
You must work at this same company during your stay in America
You must be from a company that has a national treaty with the United States
You can remain in the US for up to five years, but may extend your visa for a lengthier stay
One of the many types of visas we can help you apply for is the E-2 visa. The E-2 visa is a non-immigrant visa, which means you are looking to stay in the country for a short amount of time instead of a lengthier stay. The E-2 visa allows you to do business with a treaty country where you'll be investing a substantial amount of capital into a United States business. For example, if you're from the United Kingdom and you want to invest some money into an American company, then you're able to do that when you apply for the E-2 visa. Keep in mind that the E-2 is a treaty investor visa, not a green card visa. This means that it is a temporary visa, i.e. a nonimmigrant visa, as opposed to a more permanent one, which would be a green card. Additionally, an E-2 visa doesn't require any minimum of money, so you can invest $100 or $1,000,000 into the American company you want to support.
KEY COMPONENTS OF E-2 VISA
There are some important key components of the E-2 visa to keep in mind. One of those key components is that a treaty investor and specific employees are able to legally work in the United States for a business where the investment has been made by the investor as long as the country has a national treaty with the United States. Another key component of the E-2 visa is that the investor is only allowed to work for the business that sponsored the E-2. This means that if the business is self-owned, you can work for the business with the E-2 visa only if the business sponsored the visa. Lastly, these visas can last up to five years with an unlimited amount of extensions with members of the family able to enter and stay in the United States for up to two years.
Eligible Countries For The E-2 Visa
Albania
Argentina
Armenia
Australia
Austria
Azerbaijan
Bahrain
Bangladesh
Belgium
Bolivia
Bosnia and Herzegovina
Bulgaria
Cameroon
Canada
Chile
China (Taiwan)
Colombia
Congo (Brazzaville)
Congo (Kinshasa)
Costa Rica
Croatia
Czech Republic
Denmark
Ecuador
Egypt
Estonia
Ethiopia
Finland
France
Georgia
Germany
Grenada
Honduras
Iran
Ireland
Italy
Jamaica
Japan
Jordan
Kazakhstan
Korea (South)
Kosovo
Kyrgyzstan
Latvia
Liberia
Lithuania
Luxembourg
Macedonia
Mexico
Moldova
Mongolia
Montenegro
Morocco
Netherlands
Norway
Oman
Pakistan
Panama
Paraguay
Philippines
Poland
Romania
Serbia
Senegal
Singapore
Slovak
Republic
Slovenia
Spain
Sri Lanka
Suriname
Sweden
Switzerland
Thailand
Togo
Trinidad & Tobago
Tunisia
Turkey
Ukraine
United Kingdom
Yugoslavia
HOW CAN OUR LAW FIRM HELP YOU
Zohar Law PLLC is very well versed in immigration law. As immigration lawyers, we strive to keep families together and in the country they desire to live in. We are fluent in both Hebrew and Arabic and are willing to help those who make their way into our law firm looking for assistance with immigration services. Our immigration lawyers are experienced, driven, and hardworking individuals who want to ensure that you are having your needs met. From keeping families together to helping you come into the country to work, Zohar Law PLLC offers many immigration options for you and your family.
WE FOCUS ON ALL THINGS LEGAL
Immigration law and government policies regarding visas, the right to work and deportation.

DEPENDABLE
Backed by years of knowledge and experience, the immigration lawyers at Zohar Law Firm in Manhattan provides unparalleled legal services that protect the rights of those immigrating to this country. Find out what makes us the chosen firm of New York families.

SERVICES
Covering all matters of immigration law, including visa assignment, green cards and deportation, the legal team at Zohar Law firm in Manhattan is prepared to handle all immigration issues with creativity and personalized attention to best suit your needs.

OUR LOCATION
Operating out of the World Trade Center in New York City, the Zohar Law Firm welcomes those who look to become US citizens and those who prefer to work and live here. Within close proximity to the immigration building and courthouse in lower Manhattan, we support the highly-diversified population of the region with pride.

CONTACT US
From assistance with visa applications to help with deportation issues, our client-focused legal team is now taking new clients. Please contact us for a comprehensive legal consultation. We are the preferred team of immigration attorneys serving an international clientele.
Attorney Advertising Notice
Prior results do not guarantee a similar outcome.