HELPING YOU UNDERSTAND WAIVERS OF INELIGIBILITY
Zohar Law Can Help You Obtain a US Visa
THE WAIVERS OF INELIGIBILITY PROCESS
You can think of a waiver of ineligibility as a second chance to obtain a visa here in the United States. There are reasons why people are denied visas in the first place, such as having a communicable disease or being a threat to national security. In these cases, you may be denied a visa. However, if you are denied a visa for whatever reason, you can apply to have your case heard again under the waivers of ineligibility. Here, the US Attorney General can grant you a waiver for a visa.
Zohar Law is an immigration firm in New York City that can help. We have dedicated our lives to helping immigrants obtain legal status here in the United States. We can help in all areas of immigration law, from business and L-1 immigration to naturalization and the path to citizenship. Contact us today to get started!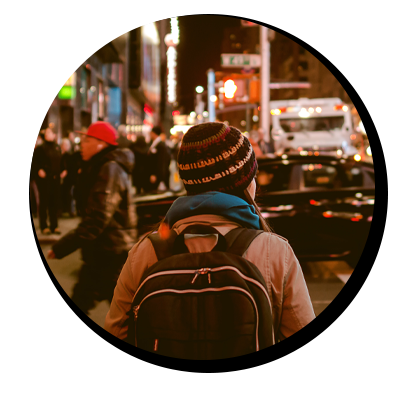 STEPS TO APPLYING FOR WAIVERS OF INELIGIBILITY IN THE UNITED STATES
File Form I-601
Have evidence of how you qualify for the waiver
Send application to applicable immigration office
Include the filing fee
Consult an immigration attorney to ensure all paperwork is in order
Adding to the complexity of immigration law, the USCIS added a provision in January of 2013 that alters immigration policy; allowing those who are needing to return to their country of origin for their visa interviews, to apply for a provisional unlawful presence waiver. This amendment is known as an I-601A Provisional Waiver. The waiver is meant to reduce the amount of time that U.S. citizens might be separated from their immediate relatives, ultimately reducing the amount of hardship faced during the time of separation. The USCIS determined that lengthy stay requirements were unfair to those immediate relatives, granting them the right to remain in the U.S. until the time of their visa interview.
The I-601A waiver is different from an I-601 Waiver of Ground of Inadmissibility in that the immigrant in question is not able to file the application until after they have appeared for a visa interview in their country of origin and their visa application had been denied. By proving undue hardship caused by the separation, those with green cards can wait out the time here in the U.S.
Eligibility requirements, and the application process itself, can be extremely complex. Zohar Law is a Top Rated Local® immigration lawyer in New York City who can help you through the waivers of ineligibility application process. We invite you and your family to contact our immigration lawyers in regards to questions, concerns, and assistance with filing these waivers. We can help you determine if they apply to your family and your needs. In addition, we can assist with filling out the waivers for you. Find out more about immigration information by calling our legal team at
WE FOCUS ON ALL THINGS LEGAL
Immigration law and government policies regarding visas, the right to work and deportation.

DEPENDABLE
Backed by years of knowledge and experience, the immigration lawyers at Zohar Law Firm in Manhattan provides unparalleled legal services that protect the rights of those immigrating to this country. Find out what makes us the chosen firm of New York families.

SERVICES
Covering all matters of immigration law, including visa assignment, green cards and deportation, the legal team at Zohar Law firm in Manhattan is prepared to handle all immigration issues with creativity and personalized attention to best suit your needs.

OUR LOCATION
Operating out of the World Trade Center in New York City, the Zohar Law Firm welcomes those who look to become US citizens and those who prefer to work and live here. Within close proximity to the immigration building and courthouse in lower Manhattan, we support the highly-diversified population of the region with pride.

CONTACT US
From assistance with visa applications to help with deportation issues, our client-focused legal team is now taking new clients. Please contact us for a comprehensive legal consultation. We are the preferred team of immigration attorneys serving an international clientele.
Attorney Advertising Notice
Prior results do not guarantee a similar outcome.