HELPING YOU UNDERSTAND GREEN CARDS
Schedule Your Free 15-Minute Consultation Today With Our Immigration Law Team
LEARN MORE ABOUT HOW TO OBTAIN YOUR PERMANENT RESIDENT CARD
A green card, or permanent resident card, allows you to permanently live in the United States. There are many ways to be eligible for a green card including through your family, job, fiance, and more. At Zohar Law PLLC in NYC, we can help you determine if you are eligible for a green card and we will be by your side through the entire legal process. We have extensive experience in assisting our clients with obtaining their permanent resident card as well as in many other aspects of immigration law. Contact our immigration law firm today for a free 15-minute consultation to see how we can help you obtain your green card.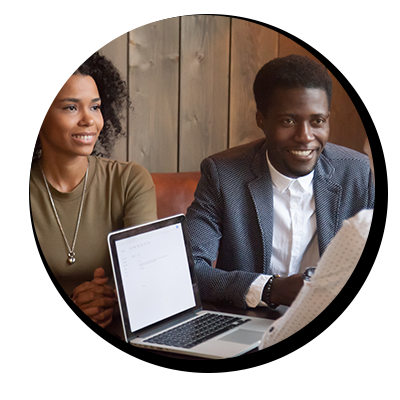 WAYS YOU MAY BE ELIGIBLE FOR YOUR GREEN CARD:
Through your job
Through your family
Through refugee or asylee status
Through your fiance
Through special immigration juvenile status
And many more
WHAT IS A GREEN CARD?
The most basic definition of a green card gives a permit to someone who wants to stay permanently in the United States to live or to work. When someone is granted permanent residency to live in the United States, then they are granted the authorization they need to live permanently in the country. When they are granted this ability, they'll get a residency card called a 'green card.' Keep in mind, if you're someone who is seeking a green card, then there is a lot more you need to know to ensure you are eligible to obtain one. You are able to apply for a green card through family, through a job, through being a refugee, as a fiance, for special immigration juvenile status, and many other ways. You can even file for yourself in some cases. Depending on your situation, obtaining a green card can be a long process, which is why it's beneficial to hire an immigration attorney who knows the system and will help you meet your immigration needs.
WHO CAN GET A GREEN CARD?
There is a process that goes on when you apply for a green card, which is why it's in your best interest to reach out to an immigration attorney. At Zohar Law PLLC, a law office that's able to help you go through the process of obtaining a green card, our immigration attorney is able to help you through the grueling procedure of obtaining a green card. It is imperative that you understand the long process behind obtaining a green card, so you understand how long the process is liable to take. Many people who obtain green cards in the United States generally receive it through family, a job, or as an asylee status. In addition, even when you have gotten a green card, that doesn't mean you don't have to deal with the necessities of a green card anymore. Once you get a green card, you need to consider renewing it, replacing it, and the rights and responsibilities of a green card holder. Some of the rights and responsibilities, for example, are when you live in the United States you cannot commit any actions that may make you removable under immigration law such as treason. In addition, when you have a green card you are able to be protected by all of the laws of the United States. For instance, if a hate crime is committed against you, then you can press charges and go to a court of law to deal with the crime committed.
HOW CAN ZOHAR LAW PLLC FIRM HELP YOU?
When you are thinking about obtaining a green card, then it's time you reach out to an immigration attorney at Zohar Law PLLC, a law firm in New York City. As an immigration attorney, we have seen many different cases, which means no case is too difficult for us. We know obtaining a green card can be a difficult process, but that doesn't deter us from advocating and representing our clients with expertise. Zohar Law PLLC firm is able to provide you with a one-on-one consultation to examine what exactly you need when it comes to obtaining a green card. Keep in mind, not every situation is the same, the process for each person applying for a green card is relative to the person. If you're interested in becoming a green card holder, then fill out the form below and we'll get back to you as soon as possible. Learn more about The 3 Most Common Ways To Get a Green Card, Family-Based Green Cards, Naturalization, Citizenship, and VAWA Green Cards.
WE FOCUS ON ALL THINGS LEGAL
Immigration law and government policies regarding visas, the right to work and deportation.

DEPENDABLE
Backed by years of knowledge and experience, the immigration lawyers at Zohar Law Firm in Manhattan provides unparalleled legal services that protect the rights of those immigrating to this country. Find out what makes us the chosen firm of New York families.

SERVICES
Covering all matters of immigration law, including visa assignment, green cards and deportation, the legal team at Zohar Law firm in Manhattan is prepared to handle all immigration issues with creativity and personalized attention to best suit your needs.

OUR LOCATION
Operating out of the World Trade Center in New York City, the Zohar Law Firm welcomes those who look to become US citizens and those who prefer to work and live here. Within close proximity to the immigration building and courthouse in lower Manhattan, we support the highly-diversified population of the region with pride.

CONTACT US
From assistance with visa applications to help with deportation issues, our client-focused legal team is now taking new clients. Please contact us for a comprehensive legal consultation. We are the preferred team of immigration attorneys serving an international clientele.
Attorney Advertising Notice
Prior results do not guarantee a similar outcome.