Inmigración de negociantes
Your Top Rated Local® Manhattan Law Firm
DERECHO DE INMIGRACIÓN EN EL ÁREA DE NEGOCIOS
En Zohar Law PLLC, nos esforzamos en ofrecer la mayor cantidad de información sobre inmigración de negociantes. Nuestro despacho legal ofrece la mejor calidad de servicios legales para que nuestros clientes puedan aprovechar de las oportunidades que el gobierno estadounidense ofrece a aquellos que quieren trabajar e invertir para crear oportunidades de negocio en este país.
Si usted está interesado en ser parte del mundo de negocios en este país, ya sea trabajando o invirtiendo en cualquier área comercial, es muy importante obtener asesoría legal adecuada. Nuestros abogados cuentan con la experiencia que usted necesita para efectuar todas sus metas financieras en uno de los mercados más competitivos y prósperos del mundo.
Visas de Negocios
Los Estados Unidos ofrece varios programas para atraer a visionarios e inversionistas que deseen migrar y tengan la capacidad de crear oportunidades de negocio en este país. En Zohar Law PLLC estamos conscientes de los riesgos y desafíos que cualquier inmigrante enfrenta en un nuevo país y de la responsabilidad que asumimos al ofrecer nuestros servicios. Por eso, antes de iniciar cualquier proceso de extranjería, es importante que nuestros clientes estén al tanto de las oportunidades que este país ofrece en cuanto a visas de negocio y inversión. Aparte de los servicios que ya mencionamos, nuestros abogados te pueden asesorar y tramitar las siguientes visas de negocio:
Cómo Zohar Law PLLC le puede asistir
Nuestros abogados y equipo legal cuentan no solo con la experiencia sino también la disposición de ayudar a nuestros clientes a cumplir con sus metas en este país. La ley de inmigración cambia constantemente es imprescindible mantenerse informado, algo de lo cual nuestros abogados están al tanto. Aparte de contar con la tecnología para mantener a nuestros clientes informados en cada paso de su caso, nuestro equipo legal provee servicios en inglés, hebreo, árabe y español. Por favor, no dudes en contactarnos y llenar la solicitud o llamar a nuestra oficina para hablar directamente con nuestros abogados.
UNDERSTANDING DIFFERENT UNITED STATES BUSINESS VISAS
When you decide that you would like to come to the United States for work, you'll need to obtain a visa, and the type of visa you'll need will depend upon your particular situation. Whether you are planning to work for an American company, invest in a company, create a startup company, or are planning on doing business in America in another capacity, each situation requires a different type of visa. At Zohar Law PLLC in NYC, our experienced immigration law team can help you determine which type of visa you need and will be by your side through the entire process. Contact our team today for a free 15-minute consultation to get started.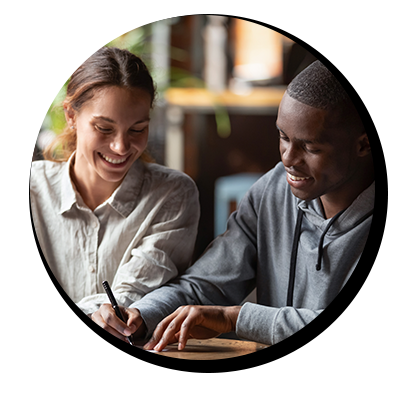 WHY CHOOSE ZOHAR LAW FOR BUSINESS VISA ASSISTANCE?
We have extensive experience in both simple and complex immigration law cases
We provide you with a free 15-minute consultation
We are dedicated to achieving your best possible outcome
We speak English, Hebrew, Arabic, and Spanish
We are a member of the American Immigration Lawyers Association (AILA)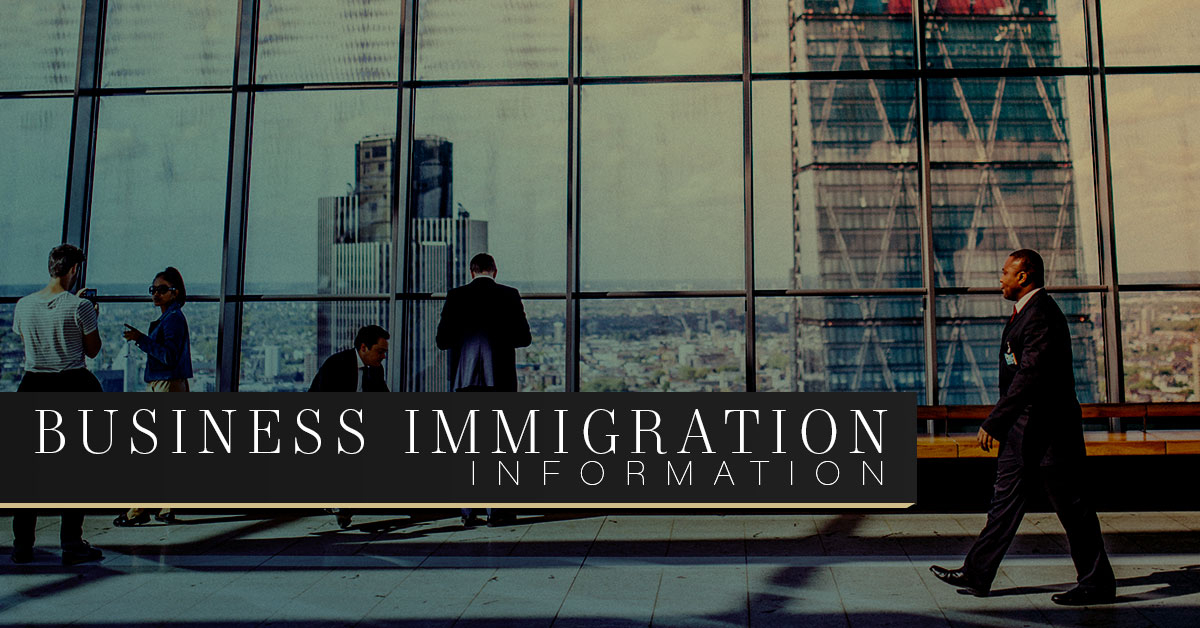 Business Immigration
INFORMATION
WHAT IS ASYLUM?
People come to the United States for many different reasons. From trying to start a new life of opportunity to deciding that they would like to come work here for a certain business, each person who arrives in this country has a reason to decide to live in America. Due to there being so many different reasons to come to America, there are a variety of visas that an immigrant can apply to obtain. If you're looking to work at a business in the United States, then you're going to need to apply for a business immigration visa, but you need to choose the correct visa since there are quite a few. One of the many services that we offer at Zohar Law PLLC is assistance in helping you apply for business immigration visas. Our immigration lawyers are able to give you the proper business immigration information to ensure you apply and are granted the proper visa.

WHY IS A BUSINESS VISA IMPORTANT?
A business visa is important because it allows you to come to America and work, invest, or take a temporary position at a business. This includes coming to America for a short stay, working here temporarily, creating startup companies, and allowing investors from different companies to come into the country. To acquire a visa for business in America, it's important that you hire an immigration lawyer who is able to meet your requirements. We offer assistance in acquiring a business visa because we have a goal to give people the ability to achieve their dreams. From keeping families together to allowing you to work in America, Zohar Law PLLC is able to offer you a chance at a life in the country of possibilities.
THE VISAS AND GREEN CARDS WE CAN HELP YOU OBTAIN FOR BUSINESS
At Zohar Law PLLC, we strive to offer as much immigration information as possible to ensure our clients are well versed in the visa they desire to achieve their success in America. In addition to our other visa services, we also can help you obtain visas to allow you to conduct business in the United States. For any additional immigration information, don't hesitate to fill out the form at the bottom of the page.
HOW ZOHAR LAW PLLC CAN ASSIST YOU
Coming to a new country can be difficult. Whether you know the country well or not, it can be tough to assimilate and learn a new culture. At Zohar Law PLLC, we aim to make it easier for you. With our ability to communicate in Hebrew and Arabic, we'll help you feel at home when you come to us for immigration information. Our immigration lawyers are well versed in immigration laws, even if they are always changing. We're advocates for those who want to stay in this country or pull their families together. The immigration lawyers who work at Zohar Law PLLC are people who are hardworking, experienced, and will have a personal one-on-one consultation with you to help strategize the best course of action. Our law firm is targeted to help those who can't represent themselves and who desire to make America their home.
WE FOCUS ON ALL THINGS LEGAL
Immigration law and government policies regarding visas, the right to work and deportation.

DEPENDABLE
Backed by years of knowledge and experience, the immigration lawyers at Zohar Law Firm in Manhattan provides unparalleled legal services that protect the rights of those immigrating to this country. Find out what makes us the chosen firm of New York families.

SERVICES
Covering all matters of immigration law, including visa assignment, green cards and deportation, the legal team at Zohar Law firm in Manhattan is prepared to handle all immigration issues with creativity and personalized attention to best suit your needs.

OUR LOCATION
Operating out of the World Trade Center in New York City, the Zohar Law Firm welcomes those who look to become US citizens and those who prefer to work and live here. Within close proximity to the immigration building and courthouse in lower Manhattan, we support the highly-diversified population of the region with pride.

CONTACT US
From assistance with visa applications to help with deportation issues, our client-focused legal team is now taking new clients. Please contact us for a comprehensive legal consultation. We are the preferred team of immigration attorneys serving an international clientele.
Attorney Advertising Notice
Prior results do not guarantee a similar outcome.